Phone contact:
+420 605190 567 +34 671 417 867
Email:
Morocco Private Trips - Marrakech to desert tours - Day Excursions from Fes - Morocco Adventure Tours
Visit Morocco -

Private tours from Marrakech

- Explore Sahara desert Merzouga - Holiday tours in Morocco -

Morocco culture Tours

- Best Casablanca & Fes to desert Tours -

Camel trekking in Merzouga

Arahal Tours
Tours Morocco Trips
Patente Nr : 19398703
RC Nr. : 997724 CNSS : 9697121



Reservations available online or by phone.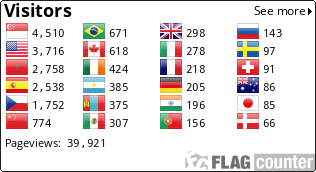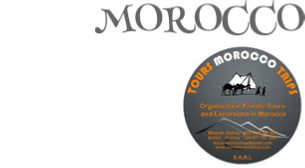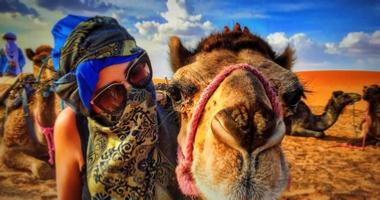 WHAT TO SEE :
PRIVATE DAY TRIP FROM MARRAKECH TO ESSAOUIRA:
Day trip from Marrakech to Essaouira starts at 8 a.m.. We will explore medina and admire its Portuguese fortifications of the 18th century. We continue to visit a forest of argan tree. We will enjoy lunch in the port / beach area of Essaouira one of the best place to eat seafood. Then in the afternoon 4pm we return back to Marrakech.
Essaouira is protected by a natural bay partially shielded from wave action by the Iles Purpuraires. A broad sandy beach extends from the harbour south of Essaourira, at which point the Oued Ksob discharges to the ocean; south of the discharge lies the archaeological ruin, the Bordj El Berod.
Essaouira's climate is Mediterranean with Oceanic influence. The gap between highs and lows is small and summers are warm where winters are mild.
WHAT TO EXPLORE :
The medina is Home to many small arts and crafts businesses, notably cabinet making and 'thuya' wood-carving (using roots of the Tetraclinis tree), both of which have been practised in Essaouira for centuries.
Essaouira presents itself as a city full of culture: several small art galleries are found all over the town. Since 1998, the Gnaoua Festival of World Music is held in Essaouira, normally in the last week of June. It brings together artists from all over the world. Although focussed on gnaoua music, it includes rock, jazz and reggae. Dubbed as the "Moroccan Woodstock" it lasts four days and attracts annually around 450,000 spectators.
INCLUDED:
* Private transport in comfortable A/C vehicle for your private Marrakech day excursion
* Local experienced English speaking guide / driver
NOT INCLUDED:
* Lunches during the Marrakech day trip
* What's not mentioned in itinerary
TOURS MOROCCO TRIPS
DAY EXCURSION FROM MARRAKECH TO ESSAOUIRA:
Tours Morocco Trips is professional experienced travel company offering full range of private Marrakech everyday excursions , culture and adventure tours and day trips. We have many years of experiences in travel industry and it will be our pleasure to show you beautiful parts of Morocco in private Morocco tour with experienced drivers and guides.
MAP FOR ESSAOUIRA DAY TRIP FROM MARRAKECH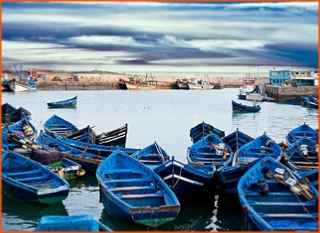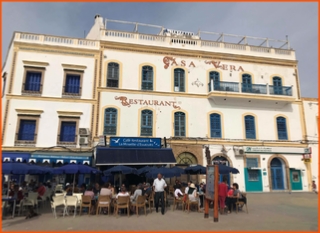 Tripadvisor
Reservation